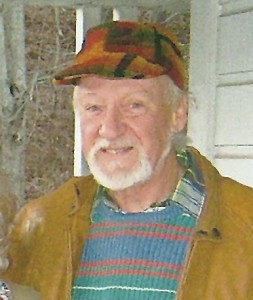 British-born Martin Keeley's varied careers took him to East Africa, the Far East, Alaska, and elsewhere around the world before he settled in western Canada and, after his marriage, in Point Roberts, WA, on the Puget Sound just south of Vancouver, BC. He has been a photo-journalist, theater performer and director, and international environmental activist, and for more than a decade has served as Education Director for the Mangrove Action Project. In July 2008 in Savannah, GA, Martin received the National Marine Educators Association's Outstanding Teacher Award for his work as a marine science educator in the Pacific Northwest and the Cayman Islands. Since 1998 he has lived full-time on Cayman Brac—the middle of the three Cayman islands in both size and location—where he is director of the Cayman Brac campus of University College of the Cayman Islands.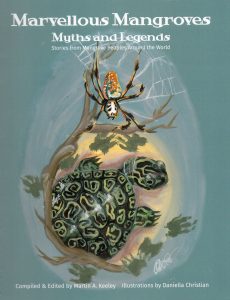 Marvellous Mangroves: Myths and Legends is now available
MAP Education Director Martin Keeley's most recent book is Marvellous Mangroves: Myths and Legends, a compilation of stories from "Mangrove Peoples"—those who live on shorelines where mangroves thrive—from around the world.
Those peoples range from Brazil's northern states of Parà and Bahia, where the orisha Nanã personifies God as an old lady dressed in purple and white. Other cultures include the Sundarbans people, where Bonobibi is known as the goddess of the tiger as well as the mangrove forests, and, of course, mangrove communities across the Caribbean and West Indies, Australia, China, and Vietnam. With wonderfully evocative illustrations by Daniella Christian, the book is designed both to entertain and enlighten, and includes valuable information for classroom use.
Every purchase will help support the incredible Marvellous Mangroves Curriculum!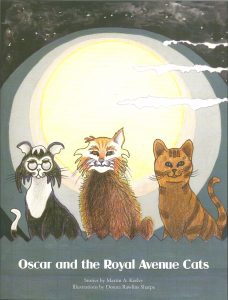 Martin is also the author of the children's book Oscar and the Royal Avenue Cats, illustrated by Canadian artist Donna Rawlins Sharpe. Oscar comprises eight stories about a big, solid, one-eared tomcat named Oscar. "His coat is patchy with age and matted here and there with the scars of many battles. One ear is gone and so is half his tail. But they'd disappeared so long ago that he couldn't remember when he'd lost them, and it really didn't matter anyway. For Oscar is tough and Oscar is a thinker."
These tales describe how Oscar's old neighborhood of Royal Avenue is threatened by developers trying to force out all the old residents. So Oscar gathers all the neighborhood's cats and, together, they scheme and plan and form themselves into a fearless army to thwart the destruction of their homes. Written to appeal to readers from age six to early teens, Oscar and the Royal Avenue Cats is a fun, exciting gem of an adventure story, with an important message for young people (and grownups, too).  Oscar's brilliant strategy and clever tactics against the unscrupulous money-men help ensure that the neighborhood stays strong and stable, and that the long-time residents, who may not be as sophisticated or well-off as their antagonists, deserve security and fair play. This beautiful book is a perfect gift for the young reader who's ready to learn life's lessons.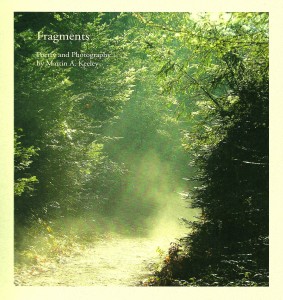 Martin's previous volume, Fragments, is a collection of poetry that grew out of his grief at the unexpected death of his wife, editor Claudette Upton, in October 2008. "The hardest thing for me was that my wife and I were partners, deeply, spiritually, intellectually," he says. "When it happened it was like someone had chopped me in half. On the Brac I have fabulous friends and I love the community, but I had to find a way to make a decision what to do."
Over the course of the next year he traveled extensively, exploring his grief as well as his future, as he tried to find a balance to his life and work—between writing and environmentalism, his university job and his peace on the island. And he returned, after many years, to writing poetry. What grew out of that period of searching is a collection of 49 poems that reflect Martin's explorations, both internal and external, summed up and reflected in the title.
Life is interesting, in part, because many people are unaware of its inherent shifts and changes, structurally and creatively, he writes. "We would like to think that our lives are some sort of continuity, are contiguous, but I think in one sense they are made up of lots of different little fragments which come together sometimes, and sometimes they fall apart.
"The phases that I have been through, which are recorded here, are very much a part of who I am now. They are a mixture of my life before it happened and they are still there. Bits and pieces come together but that's what lives are—made up of lots of different little fragments. We try to separate them, separate work and pleasure, home and kids and all that, but in actual fact it's very hard to do that," Martin reveals.
The voice that emerges from these poems captures the essence of a man whose sense of self is the accretion of so many parts, slowly, inevitably coming together—and, as they add to the whole, the center of gravity adjusts as well. The result is an emotionally dangerous yet ultimately hope-filled portrait of a life fully lived.
As a photographer, Keeley is also a master. His journalist's eye captures the stillness and beauty of the world, at times revealing kinetically charged reminders of the ever-present movement of life. He worked with Canadian designer Sue Rose, a long-time friend, to choose the images that best reflect what is written.
And after years of not putting down his creative thoughts, there is no holding back these days, Martin says. "Once I start writing, particularly poetry, once I have an idea it just flows. It's a fabulous feeling."