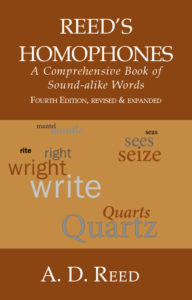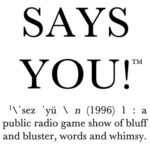 Pisgah Press and Reed's Homophones are sponsoring two episodes of the National Public Radio game show Says You!, "a public radi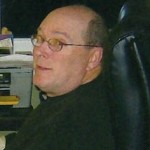 o game show of bluff and bluster, words and whimsy." The shows are taping in Pisgah Press's hometown of Asheville, NC in June 2018! The only nationally syndicated radio show devoted to wordplay, Says You! is heard over more than 80 NPR stations across America (find your local listing here). Devotees in markets where it doesn't air can catch the show on the Says You! website.
reading from her forthcoming collection Open for Lunch
Blue Ridge Books, Waynesville, NC – June 23 at 3 p.m.
Robin Russell Gaiser's first book, Musical Morphine: Transforming Pain One Note at a Time, has been selling like hotcakes wherever she makes an appearance — the Adirondack towns where she began her career, outside Washington, D.C., at a reunion week of her award-winning band, and at bookstores and faith communities and meetings of specialists on aging and end-of-life care. She will be reading and signing — and singing, since she always performs some of the music she plays for patients and families — at Blue Ridge Books in Waynesville on Saturday, June 23.
Blue Ridge Books, Waynesville, NC – July 21 at 3 p.m.
Michael Cody will read from his well-received debut novel, Gabriel's Songbook, at Waynesville's wonderful Blue Ridge Books on Saturday, July 21, at 3 p.m. Blue Ridge Books hosts writers group meetings, provides support for area writers, and sells a wide range of books by regional, local, and nationally known writers. Copies of Gabriel's Songbook will be available for Michael to autograph.