Readings coming up
RF Wilson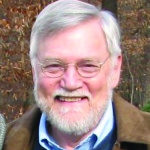 RF Wilson, author of the Rick Ryder Mystery series, will read from his newest mystery, Deadly Dancing, at Waynesville's wonderful Blue Ridge Books on Saturday, Sept. 3, at 3 p.m. Blue Ridge Books hosts writers group meetings, provides support for area writers, and sells a wide range of books by regional, local, and nationally known writers. Copies of Deadly Dancing and the first book in the Rick Ryder series, Killer Weed, will be available for Bob to sign.
Bob will be farther west on Saturday, Oct. 15, when he'll do another reading and signing at 3 p.m. at City Lights Bookstore in Sylva.
Robin Russell Gaiser
Robin Russell Gaiser's first book, Musical Morphine: Transforming Pain One Note at a Time, has been selling like hotcakes wherever she makes an appearance — the Adirondack towns where she began her career, outside Washington, D.C., at a reunion week of her award-winCning band, and at bookstores and faith communities and meetings of specialists on aging and end-of-life care. Coming up in October will be readings and signings — and singing, since she always performs some of the music she plays for patients and families — at the Fairview Library (Oct. 4), Montreat Conference Center (Oct. 6), and The Timbers retirement community (Oct. 17). Watch for details!