Now on Amazon and Kindle: The Pot Professor, RF Wilson's new Rick Ryder mystery!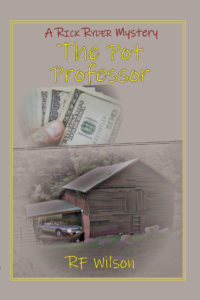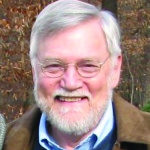 RF Wilson's Rick Ryder Mystery series exposes the dark, gritty underside of life. Set in Asheville and the surrounding Blue Ridge Mountains that Wilson calls home, one-armed attorney and sometime private investigator Rick Ryder struggles to balance a challenging job, personal demons, and a loving but difficult marriage.
Ryder, a recovering alcoholic, and all-around lovable jerk, embarks on yet another mystery quest when he's asked to discover how and why a famous professor died—and what happened to the million dollars stashed in his car. Professor Marc Revis, an advocate for marijuana legalization, was headed to Asheville, North Carolina to address a national conference on the subject, but instead he's found dead in Ryder's friend Queenie Weaver's barn. Revis's ex-wife, his estranged son, a rival professor, even a local small-time, small-town mobster, are among the suspects Rick and Kathy—his partner and wife— investigate on their way to finding the truth.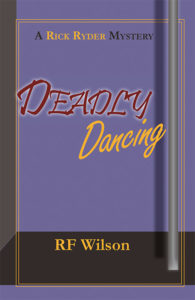 Deadly Dancing, released in May 2016, brings one-armed, alcoholic lawyer and detective Rick Ryder up against foes who will stop at nothing to escape justice–including framing him for murder. When he discovers unexpected links between illegal tree-cutting on National Forest land and a tawdry nightclub, Ryder finds himself drawn into an underworld rife with corruption, illicit drugs, and death. A family timber operation, exotic dancers, even a United States senator are threatened as Ryder is accused of murder, his investigations go into overtime, and he struggles to root out the true source of corruption–and clear his own name.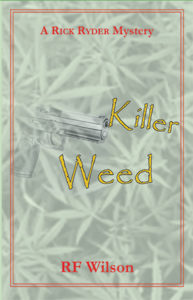 In Killer Weed, Wilson's debut novel published in 2014, Ryder came up against murder, a secret marijuana-growing operation, and a dangerous conspiracy to take thousands of acres of valuable mountain land from its rightful owner. Killer Weed is a fast-paced, finely wrought story that weaves together professional and personal relationships that sometimes shed unpleasant light on human nature.
RF Wilson lives in Asheville, NC, with his wife Beth. More than three decades of work in the field of addiction and recovery have had a significant influence on his fiction. In addition to his Rick Ryder mysteries he has written nearly two dozen short stories including several published in anthologies of contemporary fiction. An avid hiker, he is also interested in music, movies, cosmology, and philosophy.